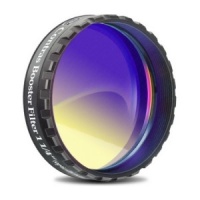 Baader CONTRAST BOOSTER Filters
£77.00 - £123.00
A unique filter for many different astronomical tasks. Incomparable in accracy to combinations of generic colour filters made of raw polished glass – where surface inaccuracy adds up in the optical wave front to an unbearable degree!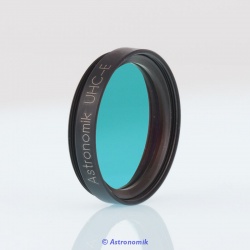 Astronomik UHC-E Filter
£67.00 - £268.00
The UHC-E filter is for deep-sky observation of emission nebulae and comets under light polluted skies, particularly suitable for small 'scopes.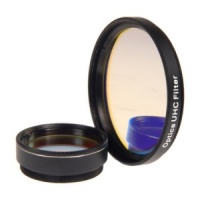 OVL UHC (Ultra High Contrast) Filters
£47.00 - £69.00
The narrowband UHC filter isolates the two doubly ionized oxygen lines (496 and 501nm) and hydrogen-beta line (486nm).