Useful Links
Here are some useful links to help you with this incredible hobby of Astronomy!

Astronomy Now Magazine Interactive Sky Chart. Use the pull-down menus to select the desired month, period of observation (either early or late in the month) and the time of the chart to be drawn. Click the 'DISPLAY CHART' button will then calculate how the sky will look for you.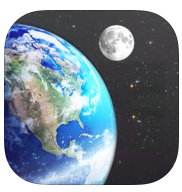 SkySafari 4. The basic version of SkySafari 4 shows you 119,000 stars, plus 220 of the best-known star clusters, nebulae, and galaxies in the sky. It displays the Solar System's major planets and moons using NASA spacecraft imagery, and includes the best-known 500 (or so) asteroids, comets, and satellites. It accurately shows you the sky from anywhere on Earth, at any time up to 100 years in the past or future, and lets you identify stars, planets, and constellations with your iDevice's GPS, compass and/or gyroscope.
---
Top Sellers
Additional Payment£0.01 - £1,950.00

Additional Payment EXVAT£0.01 - £15.83

Celestron C90 MAK SPOTTING SCOPE£249.99 £249.00

The Maksutov optical design is recognized for being a portable design that is easy to use and has a variety of applications, making it an excellent choice for both terrestrial and astronomical usage. This C90 Mak has excellent optics with razor sharp images over a wide field.

Celestron NexYZ 3-Axis Universal Smartphone Adapter£59.99 £49.00

Celestron OMNI Series Eyepieces£49.00 - £79.00

Celestron Omni series eyepieces offer a 52º apparent field of view, perfect for the Moon, planets, and a plethora of deep-sky objects.

Celestron SKYRIS 132 CCD Camera£600.00 £489.00

Skyris combines the unmatched expertise of The Imaging Source, with Celestron's innovative industrial design.

Hawke Nature-Trek 10x50 Monocular£79.99

Compact & lightweight design gets you closer to the action!