Useful Links
Here are some useful links to help you with this incredible hobby of Astronomy!

Astronomy Now Magazine Interactive Sky Chart. Use the pull-down menus to select the desired month, period of observation (either early or late in the month) and the time of the chart to be drawn. Click the 'DISPLAY CHART' button will then calculate how the sky will look for you.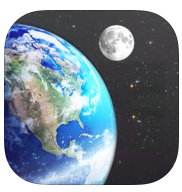 SkySafari 4. The basic version of SkySafari 4 shows you 119,000 stars, plus 220 of the best-known star clusters, nebulae, and galaxies in the sky. It displays the Solar System's major planets and moons using NASA spacecraft imagery, and includes the best-known 500 (or so) asteroids, comets, and satellites. It accurately shows you the sky from anywhere on Earth, at any time up to 100 years in the past or future, and lets you identify stars, planets, and constellations with your iDevice's GPS, compass and/or gyroscope.
---
Top Sellers
Baader Morpheus 76º Wide Field Eyepieces£237.00

After more than four years of development Baader present the eyepiece of our dreams.

Sky-Watcher AZ5 Deluxe Extension Tube£32.00 £29.00

In stock!

Baader Outdoor Telescope Power Supply£58.00

The Baader Planetarium Outdoor Power Supply 60W, supplies 5 Ampere and 12,5 Volt permanent power, so it is perfect for powerful mounts. You can use it with all mounts that need up to 5 Ampere.

Sky-Watcher AZ-GTi WiFi Go-To Alt-Azimuth Mount£259.00 - £345.00

In stock!

Sky-Watcher Star Adventurer GTi Go-To Equatorial Mount£515.00 - £599.00

Explore Scientific 0.7x Reducer/Corrector 3"£339.00

The Explore Scientific 0.7x Reducer/corrector 3" reduces the effective focal length of a particular telescope by the factor 0.7x (for f/8) and 0.8x (for f/10) respectively.

Sky-Watcher EQ6 Extension Tube£75.00

The EQ6 extension tube extends the height of the EQ6 mount so it is easier for observer to look into a long refractor.