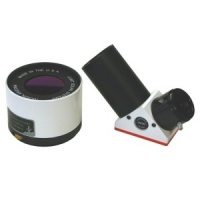 Lunt 50 mm H-alpha Solar Filter Systems
£1,838.00 - £4,996.00
H-alpha filter systems with 50mm aperture and <0.75 Angstrom bandpass. Adding an additional available Double-Stack etalon system will reduce the bandpass to <0.55 Angstroms. The 50mm filter system provides very good results in viewing and imaging the Sun.

Lunt LS40THa H-alpha Solar Telescope
£1,036.00 - £1,555.00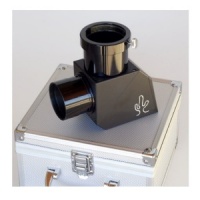 Lunt 2" White Light Herschel-Wedge / Solar-Wedge
£565.00
The LUNT Solar-Wedge / Herschel-Wedge for refractor-telescopes uo to 150mm aperture with 2" focuser. Provides superior White Light views and images of the sun. Complete system with installed filter ND3.0!