Useful Links
Here are some useful links to help you with this incredible hobby of Astronomy!

Astronomy Now Magazine Interactive Sky Chart. Use the pull-down menus to select the desired month, period of observation (either early or late in the month) and the time of the chart to be drawn. Click the 'DISPLAY CHART' button will then calculate how the sky will look for you.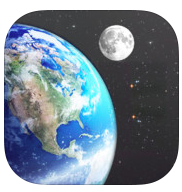 SkySafari 4. The basic version of SkySafari 4 shows you 119,000 stars, plus 220 of the best-known star clusters, nebulae, and galaxies in the sky. It displays the Solar System's major planets and moons using NASA spacecraft imagery, and includes the best-known 500 (or so) asteroids, comets, and satellites. It accurately shows you the sky from anywhere on Earth, at any time up to 100 years in the past or future, and lets you identify stars, planets, and constellations with your iDevice's GPS, compass and/or gyroscope.
---
Top Sellers
Celestron EDGEHD 800 / Advanced OTA£1,500.00 £1,289.00

This Optical Tube Assembly (OTA) is the same as 91030 XLT except this is version is supplied with the universal CG-5 dovetail bar to fit Vixen, SkyWatcher and Celestron mounts.

Celestron Lens Shade for C6 & C8 Tubes£30.00

Also called a dew shield, a lens shade is an essential accessory that protects your optical tube from excess moisture forming condensation on the corrector lens.

Celestron REDUCER LENS .7X - EDGEHD 800£365.00 £279.00

EdgeHD reducers offer high index optical elements, including extra low dispersion, exotic Lanthanum elements, which provide high contrast viewing while minimizing chromatic aberration.

Sky-Watcher NEQ6 PRO SynScan GOTO Equatorial Mount£1,179.00 £1,019.00

For amateur astronomers seeking superior equatorial control and the ease of a precision computerized GOTO system

Sky-Watcher OFF-AXIS Guider£129.00

Designed for use with DSLR and CCD cameras, this low profile Off-Axis guider is a convenient alternative to using a separate conventional guide scope for astrophotography, offering several advantages.

0.85x Focal Reducer/Corrector for Evostar-100ED DS-PRO£189.00 £179.00

Optimised for the Evostar-100ED PRO, reduces the telescope's focal length by a factor of 0.85x.