Useful Links
Here are some useful links to help you with this incredible hobby of Astronomy!

Astronomy Now Magazine Interactive Sky Chart. Use the pull-down menus to select the desired month, period of observation (either early or late in the month) and the time of the chart to be drawn. Click the 'DISPLAY CHART' button will then calculate how the sky will look for you.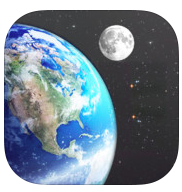 SkySafari 4. The basic version of SkySafari 4 shows you 119,000 stars, plus 220 of the best-known star clusters, nebulae, and galaxies in the sky. It displays the Solar System's major planets and moons using NASA spacecraft imagery, and includes the best-known 500 (or so) asteroids, comets, and satellites. It accurately shows you the sky from anywhere on Earth, at any time up to 100 years in the past or future, and lets you identify stars, planets, and constellations with your iDevice's GPS, compass and/or gyroscope.
---
Top Sellers
Baader Optical Wonder Cloth£4.50

A machine washable cleaning cloth, manufactured from super microfiber.

Baader Optical Wonder Fluid£12.00

Baader Optical Wonder fluid is simply the best cleaning fluid we have come across.

Celestron Eyepiece & Filter Kit 1.25 in£205.00 £145.00

NEW IMPROVED EYEPIECE SELECTION FOR MORE COMFORTABLE VIEWING.

Celestron NEXIMAGE Solar System Imager£134.00 £119.00

You're ready to take the next step and start imaging - Celestron NexImage Solar System Imager is the perfect solution.

Celestron NEXSTAR 130 SLT Telescope£499.00 £394.00

The NexStar 130 SLT has 30% more light-gathering power than 114mm telescope.

Helios FINE BRASS 2060 Telescope£299.00 £289.00

TRADITIONAL SOLID BRASS TELESCOPE

OVL Field Flattener (with T-ring adaptor)£79.99 £77.00

Superb quality, non-focal reducing Field Flattener optimised for DSLR imaging on refractor telescopes with focal ratios of between f/5.5 to f6.0.

Sky-Watcher EXPLORER-130 Telescope£189.00 £147.00

The award-winning Sky-Watcher EXPLORER-130 is a fantastic choice for the serious beginner and also receives high marks from more seasoned astronomers.