Useful Links
Here are some useful links to help you with this incredible hobby of Astronomy!

Astronomy Now Magazine Interactive Sky Chart. Use the pull-down menus to select the desired month, period of observation (either early or late in the month) and the time of the chart to be drawn. Click the 'DISPLAY CHART' button will then calculate how the sky will look for you.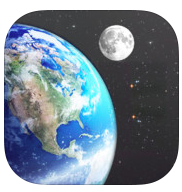 SkySafari 4. The basic version of SkySafari 4 shows you 119,000 stars, plus 220 of the best-known star clusters, nebulae, and galaxies in the sky. It displays the Solar System's major planets and moons using NASA spacecraft imagery, and includes the best-known 500 (or so) asteroids, comets, and satellites. It accurately shows you the sky from anywhere on Earth, at any time up to 100 years in the past or future, and lets you identify stars, planets, and constellations with your iDevice's GPS, compass and/or gyroscope.
---
Top Sellers
1.25" White Light Herschel-Wedge / Solar-Wedge£165.00

The LUNT Solar-Wedge / Herschel-Wedge for refractor-telescopes uo to 150mm aperture with 1.25" focuser. Provides superior White Light views and images of the sun. Complete system with installed filter ND3.0!

Additional Payment£0.01 - £1,950.00

Additional Payment EXVAT£0.01 - £112.50

Baader Astrosolar A4 ND5.0 Safety Film£20.00

For Solar observation with telescopes, binoculars or camera lenses. Reduces the intensity of sunlight by 99.999%.

Baader Hyperion Mark IV Universal Zoom 8-24mm Eyepiece£215.00 £185.00

The all new premium quality MARK IV Baader ClickStop Zoom Eyepiece.

NEXSTAR EVOLUTION 8 HD WITH STARSENSE£2,699.00

Enjoy EdgeHD 8" optics and StarSense AutoAlign on the renowned Evolution mount, all controlled from your favorite tablet or phone!

OVL Light Pollution Filters£22.00 - £32.00

These contrast-enhancing filters are designed to block out the wavelengths of light emitted by mercury-vapour light and other common causes of light pollution.