Useful Links
Here are some useful links to help you with this incredible hobby of Astronomy!

Astronomy Now Magazine Interactive Sky Chart. Use the pull-down menus to select the desired month, period of observation (either early or late in the month) and the time of the chart to be drawn. Click the 'DISPLAY CHART' button will then calculate how the sky will look for you.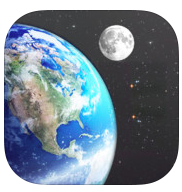 SkySafari 4. The basic version of SkySafari 4 shows you 119,000 stars, plus 220 of the best-known star clusters, nebulae, and galaxies in the sky. It displays the Solar System's major planets and moons using NASA spacecraft imagery, and includes the best-known 500 (or so) asteroids, comets, and satellites. It accurately shows you the sky from anywhere on Earth, at any time up to 100 years in the past or future, and lets you identify stars, planets, and constellations with your iDevice's GPS, compass and/or gyroscope.
---
Top Sellers
Additional Payment£0.01 - £1.00

Sky-Watcher Star Adventurer Pro Pack£339.00 £299.00

High precision, portable celestial tracking platform for sidereal, solar and lunar tracking with automatic DSLR shutter release control.

Astronomik CLS Filter£62.00 - £143.00

The Astronomik CLS is a budget filter for visual observation, Black & White photography and CCD photographs of nebulae, galaxies and star clusters with astronomical instruments of any size.

Baader 40MM SKYSURFER V RED DOT FINDER£90.00

This is a large aperture, premium quality, lightweight aluminum red dot finder, with bases to fit almost any telescope.

Baader Optical Wonder Cloth£4.50

A machine washable cleaning cloth, manufactured from super microfiber.

Baader Optical Wonder Fluid£12.00

Baader Optical Wonder fluid is simply the best cleaning fluid we have come across.

Celestron LITHIUM POWERTANK£150.00 £129.00

The new PowerTank Lithium keeps the charge going for the astronomer on the go.