Useful Links
Here are some useful links to help you with this incredible hobby of Astronomy!

Astronomy Now Magazine Interactive Sky Chart. Use the pull-down menus to select the desired month, period of observation (either early or late in the month) and the time of the chart to be drawn. Click the 'DISPLAY CHART' button will then calculate how the sky will look for you.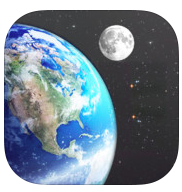 SkySafari 4. The basic version of SkySafari 4 shows you 119,000 stars, plus 220 of the best-known star clusters, nebulae, and galaxies in the sky. It displays the Solar System's major planets and moons using NASA spacecraft imagery, and includes the best-known 500 (or so) asteroids, comets, and satellites. It accurately shows you the sky from anywhere on Earth, at any time up to 100 years in the past or future, and lets you identify stars, planets, and constellations with your iDevice's GPS, compass and/or gyroscope.
---
Top Sellers
Sky-Watcher Auto-Focuser£59.99 £57.00

Hands-free D.C. focusing device, for accurate focusing, with the minimum of vibration.

Sky-Watcher HERITAGE-76 MINI Dobsonian Telescope£79.99 £75.00

Designed for the International Year of Astronomy & 400th Anniversary of Galileo's first telescope - an ideal gift.

Additional Payment£0.01 - £1,950.00

Baader Optical Wonder Fluid£12.00

Baader Optical Wonder fluid is simply the best cleaning fluid we have come across.

Celestron ADVANCED VX Mount£1,050.00 £879.00

Engineered from the ground up with astroimaging in mind, the new Advanced VX series from Celestron sets a new standard in mid-level telescopes.

Celestron CG-5 / AVX / CGEM Polar Finderscope£41.00 £39.00

Get some help polar aligning your Celestron CGEM, Advanced VX, or CG-5 mount with the addition of the Polar Finderscope.

Celestron T-Adapter for SCHMIDT-CASSEGRAIN Telescopes£22.00

This sturdy aluminum T-Adapter is the accessory of choice if you'd like to attach an SLR or DSLR camera to the smaller rear cell threads of a Celestron NexStar 4SE telescope or C90 spotting scope for prime focus photography.