Useful Links
Here are some useful links to help you with this incredible hobby of Astronomy!

Astronomy Now Magazine Interactive Sky Chart. Use the pull-down menus to select the desired month, period of observation (either early or late in the month) and the time of the chart to be drawn. Click the 'DISPLAY CHART' button will then calculate how the sky will look for you.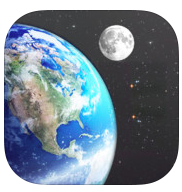 SkySafari 4. The basic version of SkySafari 4 shows you 119,000 stars, plus 220 of the best-known star clusters, nebulae, and galaxies in the sky. It displays the Solar System's major planets and moons using NASA spacecraft imagery, and includes the best-known 500 (or so) asteroids, comets, and satellites. It accurately shows you the sky from anywhere on Earth, at any time up to 100 years in the past or future, and lets you identify stars, planets, and constellations with your iDevice's GPS, compass and/or gyroscope.
---
Top Sellers
Baader 30MM SKYSURFER III RED DOT FINDER£35.00 £32.00

Baader's zero power red dot finderscope featuring a 30mm optical aperture with anti-relective lens coatings.

Celestron T-Ring for 35mm NIKON Camera£16.00

A T-Ring is one of the first accessories you will need if you want to take pictures through a telescope or spotting scope

Sky-Watcher Cheshire Collimating Eyepiece£25.99

Designed to assist with the accurate collimation a Newtonian reflector telescope.

Sky-Watcher EXPLORER-130P Parabolic Newtonian Reflector Telescope£235.00 £199.00

Fantastic choice for the serious beginner and also receives high marks from more seasoned astronomers.

Sky-Watcher EXPLORER-200P Parabolic Newtonian Reflector Telescope£259.00 - £1,049.00

Fantastic choice for intermediate-to-advanced astronomers but also suitable for the very serious adult beginner.

Sky-Watcher HERITAGE-130P FlexTube Parabolic Dobsonian Telescope£179.00 £159.00

This is not only a highly functional precision optical instrument but also a beautiful collector's piece and ideal gift.

Sky-Watcher R.A. Economy Motor Drive for EQ2£29.99 £29.00

Can be fitted to any of our telescopes supplied with the EQ2 equatorial mount, provides single speed (1x sidereal) motor tracking of the R.A. Axis. Battery Powered.