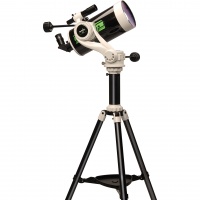 Sky-Watcher Skymax-127 (AZ5) Telescope£549.00 £529.00
Ideal No Fuss, Grab-and-Go Telescope for Easy Visual Astronomy as well as High Power Daytime Terrestrial Observations!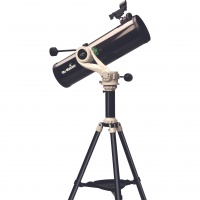 Sky-Watcher Explorer-130PS (AZ5) Telescope£339.00 £319.00
With an extremely useful 130mm of light gathering aperture and a superb parabolic primary mirror, the EXPLORER-130PS is a highly capable all-rounder for the observation of the Moon, bright planets, nebulae, galaxies and star clusters.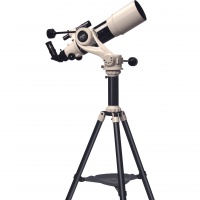 Sky-Watcher Startravel-102 (AZ5) Telescope£419.00 £409.00
The STARTRAVEL-102 is a two-element, air-spaced achromatic refractor and a well proven performer for Ä__Rich-Field' views of comets, star fields, star clusters, nebulae, bright galaxies & planets, the Moon and the Sun (with proper safety filtering!).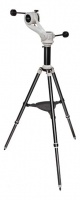 Sky-Wather AZ5 Deluxe Alt-Azimuth Mount£175.00 - £259.00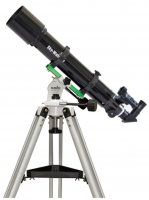 Sky-Watcher Evostar-90 (AZ Pronto) Telescope£249.00 £239.00
The Sky-Watcher EVOSTAR-90 is a classic two-element, air-spaced, achromatic refractor. With its long focal length it is ideal for the detailed high-power study of the Moon, Planetary Surfaces and other objects in our solar system, providing crisp contrast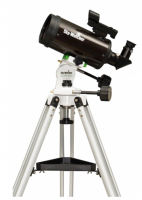 Sky-Watcher Skymax-102 (AZ Pronto) Telescope£275.00 £259.00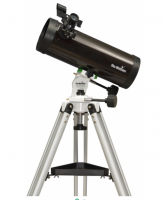 Sky-Watcher SkyHawk-1145PS (AZ Pronto) Telescope£189.00 £185.00